Below are our proud sponsors of our 2017 production season! If you are interested in becoming a season sponsor, please click here.
The Long Beach Island Foundation of the Arts & Sciences
Founded in 1948 by Boris Blai, the Long Beach Island Foundation of the Arts and Sciences is an outstanding community cultural facility. Dr. Blai, a student of sculptor Auguste Rodin and founding dean of the Tyler School of Art at Temple University, envisioned a facility that would foster individuals and their talents. The LBIF has continued this vision by offering thousands of classes, workshops, exhibitions, and educational programs to the community. Since its first season, the LBIF has committed itself to the enhancement of the creative arts and the physical sciences, and though it began as a seasonal operation, the LBIF has grown into a year-round organization providing a place for learning, free expression, and the exchange of ideas and understanding.
The Black Whale Bar & Fish House
Located close to the bay in the heart of Beach Haven. The Black Whale is the place to come for outstanding seafood, choice cut Angus steaks, and fantastic cocktails. Enjoy a great meal with friends and family in our casual and unpretentious atmosphere. So, whether you are having a full service dinner for 8 or it is just you and a friend for a drink at our quaint copper top bar, we gaurantee you will enjoy yourself.
The Old Causeway Steak & Oyster House
The "newest and freshest" idea in South Jersey. Now open for lunch, dinner and happy hour! Offering a full raw bar with the freshest oysters from the east and west coast as well as steaks from the finest natural angus beef available. Old Causeway has a vast menu with something for everyone including the highest quality seafood available, unique burgers, and some of our favorite dishes from Mud City.
Southern Regional Education Association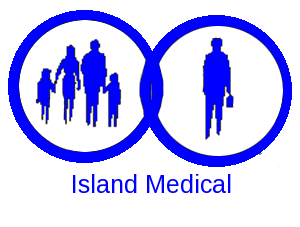 Island Medical Professional Associates
(609) 494-2323
1812 Long Beach Blvd. Ship Bottom, NJ 08008
James N. Suddeth, M.D. - Harry L. Larkin, M.D. - Paul W. Prosperi, D.O.
Board Certified Family Medicine