Below are our proud sponsors of our 2016 production season! If you are interested in becoming a season sponsor, please click here.
The Black Whale Bar & Fish House
Located close to the bay in the heart of Beach Haven. The Black Whale is the place to come for outstanding seafood, choice cut Angus steaks, and fantastic cocktails. Enjoy a great meal with friends and family in our casual and unpretentious atmosphere. So, whether you are having a full service dinner for 8 or it is just you and a friend for a drink at our quaint copper top bar, we gaurantee you will enjoy yourself.
The Old Causeway Steak & Oyster House
The "newest and freshest" idea in South Jersey. Now open for lunch, dinner and happy hour! Offering a full raw bar with the freshest oysters from the east and west coast as well as steaks from the finest natural angus beef available. Old Causeway has a vast menu with something for everyone including the highest quality seafood available, unique burgers, and some of our favorite dishes from Mud City.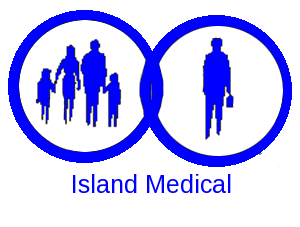 Island Medical Professional Associates
(609) 494-2323
1812 Long Beach Blvd. Ship Bottom, NJ 08008
James N. Suddeth, M.D. - Harry L. Larkin, M.D. - Paul W. Prosperi, D.O.
Board Certified Family Medicine
The Lighthouse International Film Festival
The Lighthouse International Film Festival is a nonprofit organization that is dedicated to showcasing new and innovative films and fostering the next generation of filmmakers. The festival offers three days of films, panels, Q&A's, networking, parties and surfing, and draws some of the industry's top film critics, producers and distributors. The festival also seeks to serve the community by presenting unique programs that inspire, engage and challenge a diverse audience through the art of film.
The Makeshift Union
The goal of the Makeshift Union is to help nurture and showcase homegrown artistic talent and business sensibilities while simultaneously providing a high-quality experience to the community. Our services range from hosting our own large events to helping other businesses bring their visions to life through consulting and curating.
Southern Regional Education Association